Windshield washer fluid is essential for cleaner windshields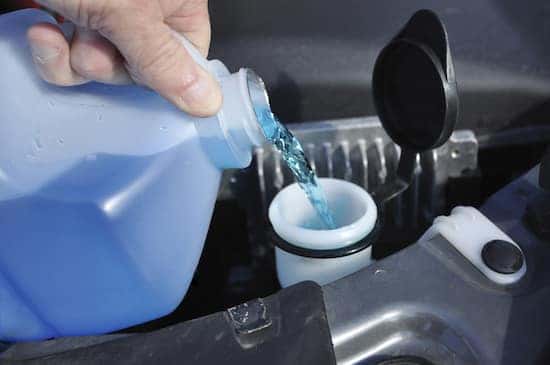 Sometimes, people are just not sure which windshield wiper fluid to buy. They see wiper fluids in different colors and different price ranges, and they are confused. We here at Beyer Kia Falls Church want you to know that no matter what the color is of the windshield wiper fluid, it contains an anti-freeze which will allow it to work at extreme temperatures. Also, the color of the windshield wiper fluid has little to no bearing on its effectiveness to clean a windshield.
Now that you are better informed about windshield wiper fluid, its uses, and why not to use other fluids like water in your system you can make a better-informed purchase when you are choosing the wiper fluid for your car, minivan, crossover, or pickup truck. Come see us at Beyer Kia Falls Church for more details about the benefits of using windshield washer fluid and of the hazards of trying to use something else in its place.