Labor Day Weekend
It's Labor Day weekend and Kia wants you to have some fun!
If you are staying in the area below are some ideas for you, your family, and friends to do!
Living near Washington D.C. when was the last time you were a tourist in your own city?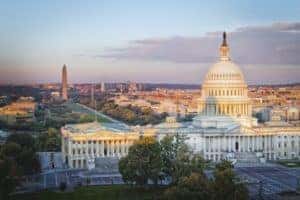 Live Entertainment
This Sunday check out the annual Labor Day Capitol Concert. Starting at 8 p.m. on the West Lawn the National Symphony Orchestra will be playing. This event is also free!
Hamilton is a classic award-winning play at the Kennedy Center.  They are having five shows over this weekend!
Are you or your family members bookworms? The National Book Festival is on Saturday, and it is free! There will be children's stories and novels with authors speaking and answering questions. This is an awesome opportunity to find some new reads and engage with some well-known offers.
Attractions
When was the last time you visited one of the museums or monuments?
The Fun House at the National Building Museum is open this weekend! Its final day is Labor Day. This installation is good for all ages as a part of the Summer Block art Series.
The Renwick Gallery has their first big national exhibition focusing on the art of Burning Man. It features indoor and outdoor sculptures with vibrant colors and lights. This is quite a site to see.
Taking a Segway, bike, or walking tour around the National Mall will be the best sightseeing in D.C. It will also give you more information on your history! Not to mention, it will make for amazing family photos.
Safety
Labor Day is a major holiday. Be aware of your environment because of the crowds. When crossing the street look both ways. When driving be aware of the amount of people and amount of cars on the road.
This Monday we will be open! Come to see us for all of your car purchasing and servicing needs!